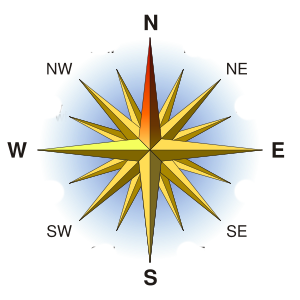 We are an engineering technology company serving several industries:  automotive, aerospace, nuclear, and consumer & industrial electronics.
Currently located in the Metro Detroit area, Provectus Technical Solutions, LLC is a highly technical integrated solutions provider in the Automotive Electronics Engineering domain. Our principals have over 50 years of combined experience providing standardized, yet flexible, project management practices in partnership with OEMs and suppliers.  We are open to work on-site with customers in their own locations or off-site as an independent team.
Our value and contributions can be provided at any phase during a customers' innovation or product life cycle. Our aptitude as a provider of valued technical solutions is due to our broad experiences, deep knowledge and flexibility. The team has the capability to develop specialized tools to support model based simulation, prototype testing, and verification & validation of requirements.
Our primary goals are to:
Support the achievement of results to shorten development / innovation time, and increase effectiveness of the customer's organizational process.
Execute projects professionally, cost effectively, on-time, and with expected standards of quality.
Establish and sustain an environment of concern and fairness to stakeholders (i.e., employees) where growth, responsibility / participation, and career success are embraced.
The Technological Environment
Provectus Technical Solutions, LLC is uniquely positioned to provide high value, competitively priced technical solutions directly to customers due to presence, speed, experience, and passion. Presence at or near the customer site will eliminate the breakdowns experienced by virtual and global teams. It has been our experiences that much "rework" and miscommunications occur within virtual/global teams. We will compete with off shore engineering service providers, and we may have a component of off-shore engineering within our company, however, the organization has a domestic focus. We have learned that utilization of off-shore manpower is not directly linked to cost-saving for the customer.
The speed to move from idea creation and prototyping to production and technology launch is critical. The Provectus team supports the customer to meet and accelerate important project milestones and deliverables. Our experience with sophisticated development tools and tool chains are critical to the innovation process.
Our Process
The backbone of our engineering process is the Model-Based Verification & Validation Capabilities process. This process emphasizes rigorous requirements development, driving those requirements to the system design, enabling us to develop systems with advanced levels of performance, safety and security to meet real-world applications and cost targets.